Callie's Christmas Cavapoochon puppies
Callie's seven puppies were born on Monday, October 7th, starting at 4:30 am. She had three girls and four boys. She woke Momma Liz with a bark to let her know that it was time, and each one quickly came after. We are obsessed with the beautiful markings on her sweet babies.
We will be filling in seven reservations. Callie's puppies will be priced $5000. We will start puppy selections at 6 weeks when puppy coats and personalities really begin to shine, in the order of our reservation list. :)
Callie's puppies are expected to be 12 - 15 lbs full grown, with a puppy leaning towards 18 lbs, and possibly a puppy or two leaning towards 9-12lbs. They will be ready for their forever homes around December 16th, their 10 week old birthday and in time for Christmas. Read more below…
Callie's three Cavapoochon girls
Callie's four Cavapoochon boys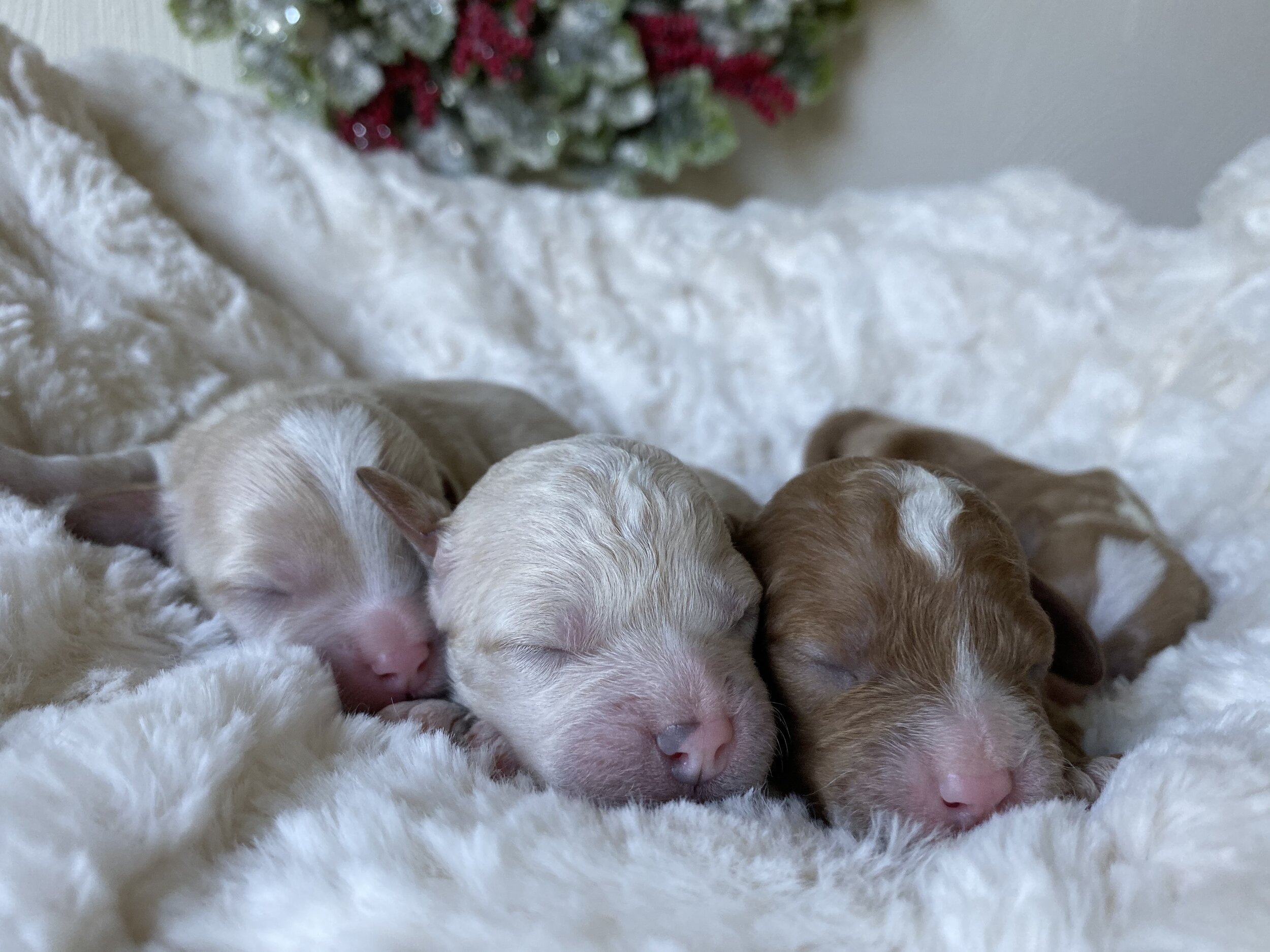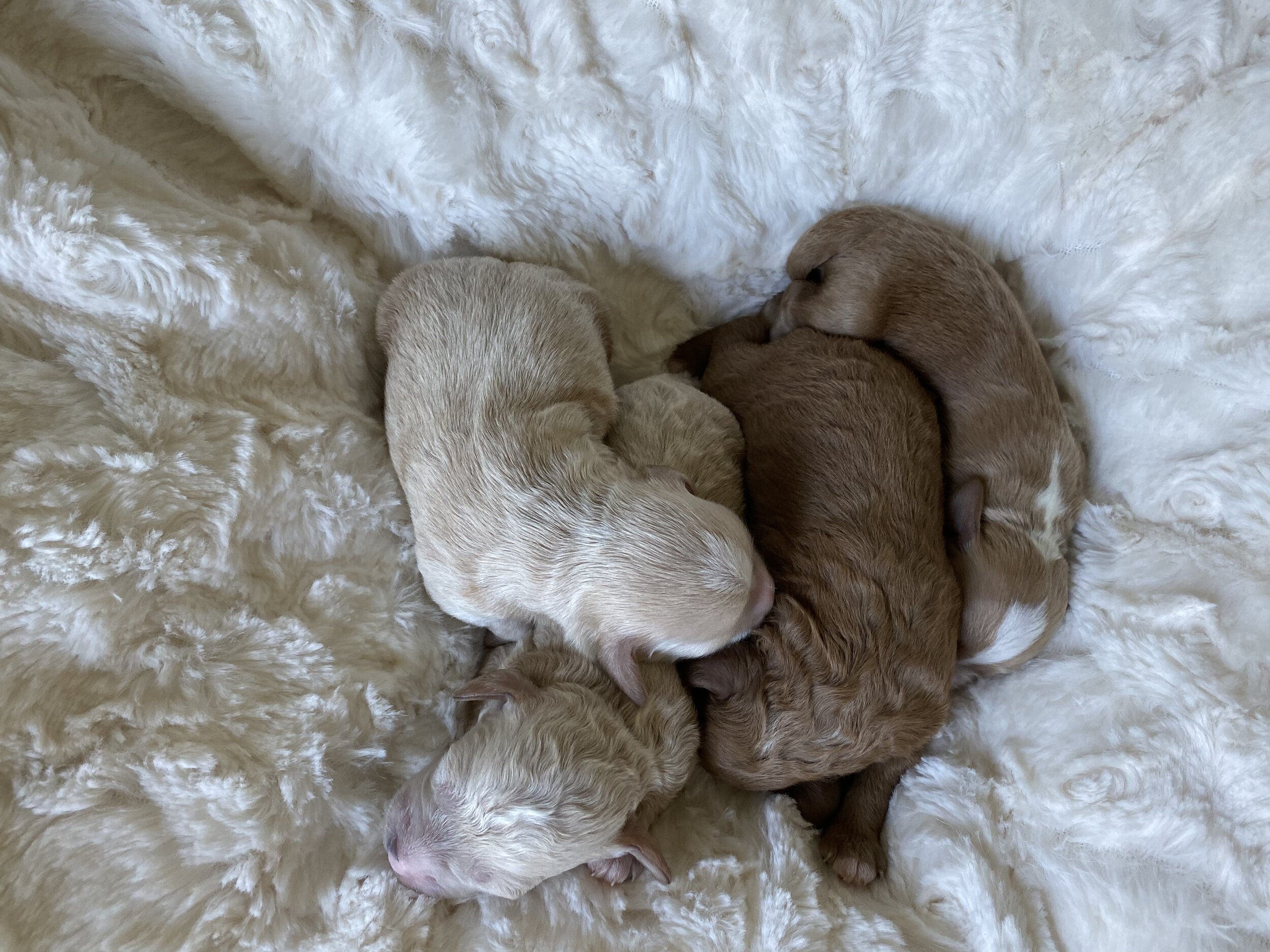 Callie with her new newborn Cavapoochon puppies. All mommas know… birthing is not a clean business. ;)
Callie's puppies will be priced $5000.
Ready for a puppy now, please reply to the litter announcement email with your puppy preferences. I will be opening Reservations starting Wednesday morning.
Be sure to email us again if you do not get a reply by Thursday, October 17th.
We make a reservation request list from our waitlist families that responded (in the order of date of first contact) and open reservations for families in that order. We will also update our available puppy page as each reservation is filled.
Upcoming Litters
Our Olive has been bred, and we are expecting her litter to be born this December with puppies going home in February.
Because we raise our puppies in our home and have our parents dogs here as our personal family dogs, we are able to only raise a few litters a year. But this allows us to give each litter our whole hearts and undivided attention. :) Our usual puppy wait time is 6-12+ months after getting onto our waitlist. Thank you for your patience as you wait to bring your Bluebell puppy home!
Keep up to date on their pictures as they grow on our Instagram page.
It is our pleasure to raise your fur babies!
Warm Wags, Liz, Isaac, babies and all of our doggies